Group Company
SIHD Group Company
---
SIHD Hakata Prestige Main Bldg. 3F
2-17-1 Hakata Ekimae, Hakata-ku, Fukuoka-City, Fukuoka, 812-0011, Japan
TEL: 092-418-3210
FAX: 092-418-3211
Japan Scrum Association Co., Ltd.
SIHD Hakata Prestige Annex Bldg. 9F
2-17-1 Hakata Ekimae, Hakata-ku, Fukuoka-City, Fukuoka, 812-0011, Japan
TEL: 092-433-6635
FAX: 092-433-6636
SIHD Hakata Prestige Main Bldg. 7F
2-17-1 Hakata Ekimae, Hakata-ku, Fukuoka-City, Fukuoka, 812-0011, Japan
TEL: 092-418-3636(Head office)
FAX: 092-418-3637
Siute 2408,24/F
Tower 2,Lippo Center
89 Queensway,H.K.
TEL: 852-29881963
FAX: 852-29881924
SIHD Hakata Prestige Main Bldg. 9F
2-17-1 Hakata Ekimae, Hakata-ku, Fukuoka-City, Fukuoka, 812-0011, Japan
TEL: 092-517-5233(Head office)
FAX: 092-517-5234
eminowa co.,Ltd.
---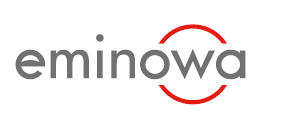 With the keywords of "health", "environment", and "safety", we would like to associate with customers and give them the gift of "smiles" through health supplements. We do not merely supply our products to customers. When we receive a order from a customer, each of our staff starts by greeting that customer in a way that expresses our appreciation of them.
Full of dietary fiber and balanced vitamins

Yamada no Aojiru 30
---
30 bags per box (90 g)(3 g per bag)
Citrus-flavored collagen jelly for silky skin and healthy body

Yamada no Collagen Jelly 20
---
20 bags per box (240 g)
(12g per bag)
Quick support for joints with six active ingredients

Yamada no Glucoloxin10
---
10 bags per box (10 g)
10g(1 bag/250mg × 4)
I adopt the marigold cultivated under strict quality control! Toward the blurring and distortion is a concern.

Yamada no Lutein 10
---
10 bags per box (9g)
(1 Capsule Total weight 450mg 1 Capsule Internal capacity 280mg)×20 Capsule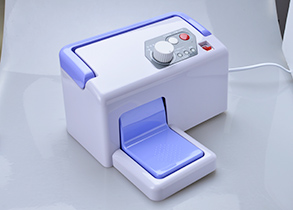 Easy, automatic vibration device!
Choose the speed for strong joints!!
In the last few years, "unconscious knee or leg shaking" has received considerable attention as a key to health. It has been popular with rehabilitation staff in medical fields because "continuous passive motion may be good for the joints." Without equipment, however, such shaking or vibration is not easy, because users cannot make the continuous small movements themselves. That is why we developed "Jiggling Machine." It can support hip-joint exercise.
Kenkou-Yusuri
---
Main unit: 150 mm (Height) x 260 mm (Width) x 250 mm (Depth), Weight: 4.5 kg, Rated voltage: 100 VAC, Rated
frequency: 50/60 Hz, Maximum power consumption: 28 W, Foot stand vibration: 200 to 300 rpm(±10%)
TOPRUN Co.,Ltd.
---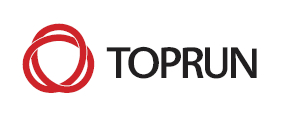 Setting out to exceed satisfaction
Providing products that can completely satisfy our customers comes first. Create dreams, chase dreams, and catch dreams. Grow together by sharing this pleasure. This is our hope. With the guideline of "setting out to exceed satisfaction", we act with passion and pride and accept results with responsibility and appreciation. We challenge infinite possibilities to exceed satisfaction
Genki no Sato Day-Care Service
---
We are pursuing services that allow customers to spend quality time and say "It is good to be here today again." Our day-care services are designed to be fun, interesting, comfortable, and useful, with the ultimate goal of making customers want to come back. We appreciate the communication between our customers and between our staff and customers, and are happy to change in response to our customers' needs. Times are changing very fast. Today's methods will be yesterday's methods tomorrow. We hope to provide day-care services, with the theme of "health activities and therapy," while being flexible to change and progress.
Japan Scrum Association Co.,Ltd.
---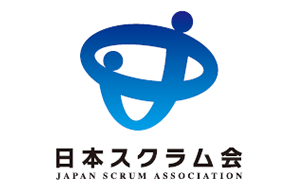 Join Japan Scrum Association according to your needs!!
"Japan Scrum Association" is intended for creating "happy management." The association provides its members with the support they need, such as strategies or tactics for reaching their vision and goals. Since its foundation in 2000, people with different occupations and positions have been studying together with each other to learn about skills improvement, market expansion, and new business through interaction within Japan Scrum Association. The association currently has more than 4000 corporate and individual members. Connections are an important factor for facilitating efficient business and developing it further. This cross-industrial exchange association is a great place to develop business opportunities and a network of connections by meeting people you could not otherwise meet, such as executives and experts.
eminowa Hong Kong Co.,Ltd.
---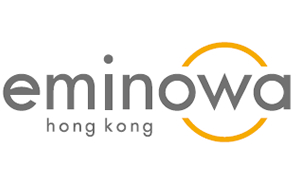 Playing a central part in the global strategy of the SI group
"eminowa (hong kong)" is based in Hong Kong, an international business hub, as an overseas subsidiary of "eminowa Co., Ltd.," which is a growing mail-order business company in Japan. The company's aim is to provide products, such as our group's "Jiggling Machine" and health supplements, to international markets by using the sales knowledge developed by the SI group companies. It plays a central part in the global growth strategy of the SI group. The company provides services exceeding customers' expectations by using employees who have language or commercial distribution skills as contact persons for clients in foreign countries.
Seeds of Innovation (SHANGHAI) Trading co.,Ltd.
---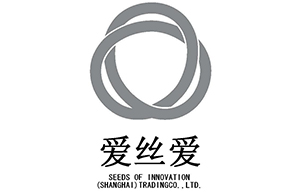 Promoting the health of Chinese customers with know-how developed in Japan
"SI SHANGHAI" was founded with the objective of promoting the health of Chinese consumers, leading to their satisfaction and smiles. With the introduction of the know-how that eminowa Co., Ltd. has developed in Japan, this Shanghai-based company has established its own market and mail-order distribution business using its own EC site and wholesaling of the products of Japanese companies for the entire Chinese market. From January 2011, it has aggressively expanded the sales of Japanese high-quality cosmetics approved by the Chinese SFDA, including the "Yamada Farm" Series, as the center of the group's global strategy in partnership with "eminowa (hong kong)".